Avalanche Tents




Avalanche Tents ? Where are you going with this? This review has been prepared at your request, with the aim of giving you few tips on winter camping.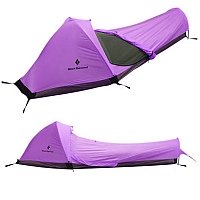 It's an adventure getting into the great outdoors. The wilderness is an exciting place to explore, push the limits, and have a blast. One of the best times to play in the outdoors is in the winter.

When the wilds are covered in feet of snow, it makes for one of the most beautiful scenes you will ever see. It's a time when you can see snow sparkle in the sun and your breath hangs visibly in the air every time you exhale. The variable weather, snow cover, and avalanche conditions make it challenging. It's not an environment you want to visit if you don't know what you're doing. But if you do, it's one of the best places to spend a night, a weekend, or a week. Winter camping is awesome.



One thing that is absolutely critical when you camp in the winter wonderland is that snow or an avalanche tents will withstand the extremes. One such example is called a four season tent. They can be lightweight bivies that fit in your daypack or heavy-duty tents that are ready to brave the weather of 6,000-meter peaks. When you're in the cold and out for the night, your tent is your fortress. It's one of the most important pieces of equipment you'll need.



Bivy sacks are a great piece of equipment. They are essentially one-person weatherproof bags that are no bigger than your sleeping bag. In conjunction with a snow cave, they make a great combination. Most don't even have poles. They can weigh as little as 1.5 pounds (0.86kg). They are great to carry in your pack at all times, just in you're your day trip unexpectedly becomes an overnight trip and you get stuck out for the night in a snow cave or you need to get someone warm quickly. They aren't huge, but a bivy sack can save your life.
Some popular bivy sacks are:



Black Diamond Winter Bivy Sack
Outdoor Research Advanced Bivy Sack
Ortovox Gemini Single Bivy Sack



Four season tents are a great option for trips longer than a day or night. They are often heavier than a three or two season tent, but they make up for it in winter durability, perhaps better suited for our avalanche tent category. Whatever you buy, you need it to keep out the cold, stand up to blasting winter winds, stay strong under the weight of a heavy snow, hopefully not an avalanche, repel any and all precipitation, prevent condensation, and ventilate well. In order to do this successfully you need a tent that has:



Sturdy frame – 3 or more high strength aluminum or carbon fiber poles
Sleek profile – a smooth look will help it stand up to strong winds and shed falling snow
Vestibule – a large area to leave your gear outside of your tent, but protected from the elements
Tie-offs – lots of locations to tie the tent fly out to help with stability.
Space – extra room is nice to spread your stuff out, in case you're stuck in bad weather or spending a day adjusting to altitude
Vents – A human exhales about a liter of moisture overnight in cold air. If your tent doesn't vent, you'll get wet
Snow Stakes – most tents don't come with these, but you will need them because regular tent stakes do nothing in snow

The best way to buy winter or avalanche tents is to go to an outdoor gear store and try it out. See how easy it is to put together. Remember you'll be doing this in cold weather and crazy conditions. Also make sure there is enough room for you. Tents come in one, two, three, four, and more person designs. Take that into consideration before you purchase one. A few of the top selling snow or avalanche tent brands on the market are:



The North Face
Sierra Designs
Black Diamond
Bibler
Marmot
Big Agnes
Mountain Hardware
Four season tents allow you to play in the outdoors during the winter. There are plenty of activities that you can do in the snow and the best way to play is to have the right gear. Having the right stuff makes everything better.



From Avalanche Tents, snow ski equipment.