List of equipment used for snowboarding;

Altimeters You can determine the height of the mountain you are boarding off. Gauge how fast you can fly down the mountain. Challenge your personal limits. Go beyond your comfort zone. For a review of altimeter watches visit this page.




Beanies and Hats Protect the nog from wind and chill, and look cool at the same time. Part of your snowboard apparel. There are plenty of types to choose from. My suggestion ,go for woolen or woolen synthetic fiber blend, as they are best insulators. More on the use of fabrics for ski apparel here.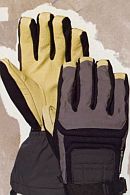 Gloves Go for heavy padded , multilayered gloves ,to help you stay dry on your downhill missions. As a snowboarder you are likely to plow more terrain with your hands , than as a skier.




Goggles My recommendation ,go for double lens inserts ,this helps with reducing condensation build up. Polarizing filters are best for glare protection. Go for nicely fitting moulded frames , with well reinforced

venilation vents.Look for lenses coated with scratch reducing coatings. Most use "Permagard" type of coatings.


Goggle Accessories Some manufacturers offer interchangable lens inserts.Why not, consider them,….after all, lenses do scratch ,and its neat if you can easily exchange them. If you intend to get a helmet, look for additional helmet straps. Don't forget the rubber-sponge wipes, to keep the lenses nice and clean.

Helmets First ones that came out had poor ventilation "vents",so I would suggest as part of your equipment used for snowboarding ,consider sloted helmets, that way you will not overheat your "master computer". In terms of impact resistance ,single mould helmets are much stronger than the laminated variety. Look for comfortable padding.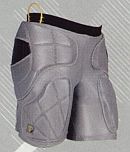 Impact clothing- It is there to cushion the impact of a fall. I think it is a great idea. You can concentrate on taking the turns when boarding , rather than thinking about whether your previous bruise will get more of a beating. You can pad the shoulders, your bottom, spine and kidney area, wrists , and the knees .By the time you are done ,your friends may not recognize you.





Jackets and Pants When choosing these remember the waterproofness, and breathibility characteristics they have to offer. Whilst a lot of companies plug cotton as the fabric of choice for jumpers and cool tops ,I personally would stay away from them . Why….you ask?… .because it is not the best insulator.

Pocket Tools If the bindings become loose whilst snowboarding , you have the tools to adjust them. A lot of these gadgets offer bottle openers, and flip up knives as well. Tuning tools are also available.

Snowboard Essentials

As the bare essentials of the equipment used for snowboarding, consider a further array of gadgets.





Base Scrapper ,to keep your snowboard base nice and smooth.These come in various sizes ,from triangular shaped to small mat sized ones.

File Guide Kits ……to get the perfect wax finish.

Compact Iron to work that wax into the board.

Wax sticks for various snow conditions: from slushy through to icy conditions (usually three varieties)

Tuning Vices, if you intend on building your own tuning station, they are here for you.

Security board locks,to keep your baby safe.

Snowboard Leash, because you don't want the snowboard to get away. You can strap it to your boot and the binding.
Snowboard repair tool kits,visit here.

Snowboard Bags To protect your baby during transit. These bags are useful when carrying the gear around. A lot of the snowboarder's bags have numerous compartments, so you can fit a lot of other bits and pieces from your equipment used for snowboarding into it .If you love your board's graphics ,this is the best way to protect them.



This equipment used for snowboarding will be everything you will need to survive the extremes of the mountain, especially when snowboarding beyond the boundry. If you are exploring virgin snow, don't forget about the survival kit as well.



From equipment used for snowboarding back to home page.



Sweet Snowboarding.