Mountain Picture


Not just one Mountain Picture, but many, from different parts of the world. The collection is predominantly from American Rockies , British Columbia in Canada, New Zealand and European Alps. Feast your eyes on snow covered mountain peaks.These have not been taken by ourselves, but individuals who love mountainous scenery. Your efforts are greatly appreciated.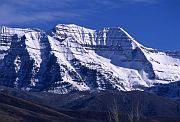 Panorama of American Rockies.








Another mountain pic from USA.

This sweet view of mountains has spruce as it's feature.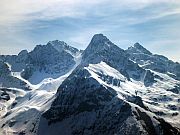 If ever wanted to know what French Alps look like, feast your eyes.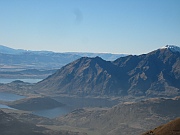 Wanaka New Zealand.


Again in the neighborhood of Wanaka.


Treble Cone is in the vicinity of Wanaka.


Mountain Panorama from the Cardrona Ski Resort, also in proximity to Wanaka New Zealand.

One of the Glacial Passes common to European Alps.

One of many valleys that British Columbia has to offer.Ski close to regions like this in BC.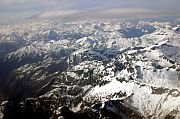 This is the aerial view of the Rockies. Gods country peaks everywhere!

A characteristic view of the Italian Dolomites. They appear a little bit like eroded blocks of chalk. This view is truly unique to this region.Best place to see this whislt you ski is at a resort named Cortina.
Help us compile a list of mountain pictures, and add to this collection. If you have a nice mountain shot that you would like to share, email it to us. The mountain at your part of the world may be very different to what we host here, so let us know . Perhaps you got a nice view from your recent holiday ? Send it our way !